About me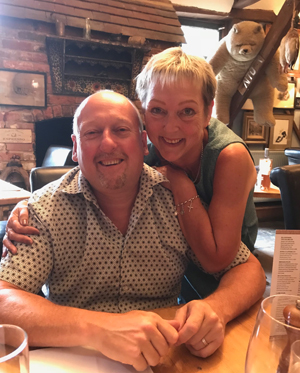 Hello, my name is Phil and I have recently started as a driving instructor using the LDC system.
To tell you a bit more about myself, I live in Didcot with my wife Marion, our son and 3 dogs (although we always seem to have more dogs staying with us and it's sometimes hard to find a spare seat in the house!). I also have a daughter and grandson in Newcastle who I love to see whenever I can. I enjoy writing and listening to music when I get them time as well as cooking, mountain biking and reading.
Having worked for many years in I.T. which meant long days travelling to and from London, I felt it was time to move on and find something that not only paid the bills, but also was more rewarding personally. So, when our son turned 17 and we struggled to find a local driving instructor it got me thinking about a change of career and luckily I found out about LDC. I have found nothing else in the industry that can compete with the LDC system, the workbooks and online material really do speed up the learning process.
I conduct my lessons in a calm, friendly manner and will work with you to help with any special needs or learning difficulties you may have. I hope this gives you a brief idea about me so please "Contact me" if you would like me to help you learn to to be a safe driver as quickly as possible.